An Important Day for BTC as it joins ETH and LTC
For the first time in a year, the price of BTC has positively crossed two important technical hurdles. On April 2, 2019 the closing price of BTC exceeded its 200-day MVA. This was preceded by LTC and ETH doing the same (LTC began the recovery process crossing its 200-day MVA back on February 18, 2019). The second important positive cross is occurring today, as the 50-day MVA price of BTC has just exceeded the 200-day MVA price. This is called the golden-cross, as it portends higher prices in the future.
Beyond, these "Big Three", the overall constructive price performance over the past eight weeks of the general crypto-market is even more positive. The percentage price increase of Alt-tokens in the market is higher than the price rise in BTC, ETH, and LTC. Add in higher volumes, and the crypto-market is behaving in a very constructive manner, as accumulation is once again rising.
Best,
Tom
Bitcoin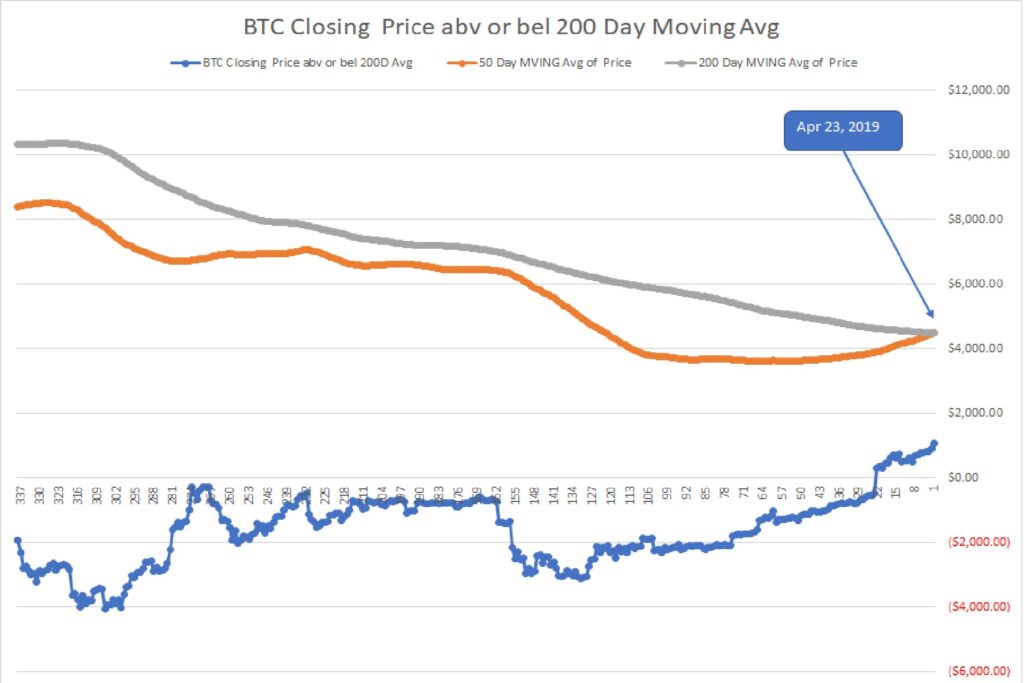 Ethereum
LiteCoin